The Digital Medicine Society (DiMe) is the professional society for the digital medicine community. Our goal is to build a shared foundation for remote monitoring and digital clinical measures across research, care and public health.
Explore
GET STARTED
This Quick Start Guide condenses all of the best parts of The Playbook into one handy manual and is the best place for you to get started on your journey!
Quick Start Guide
The essential industry guide for successfully developing & deploying digital clinical measures and remote monitoring.
The Playbook
Toolkits
Access the fit-for-purpose resources that best meet your needs and expertise.
RESOURCES IN ACTION
Curious about The Playbook in action? Check out the new DiMe's Resource in Action Hub to see how innovative organizations in your field have successfully used The Playbook.
Want to include yours? Start here.
Resources in Action Hub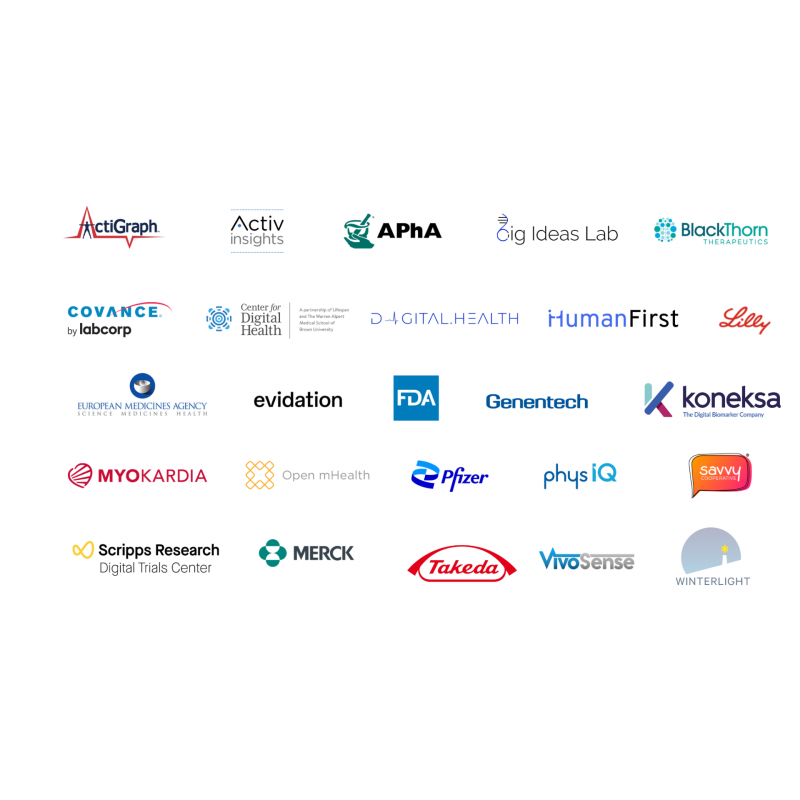 Amid the greatest public health crisis of our lifetimes, 32 companies and 44 experts from life sciences, healthcare, and technology came together alongside patient experts and regulators to drive the adoption of The Playbook as the foundation for digital measurement in clinical research, clinical care, and public health.
Testimonials
The Playbook is a necessary, action-oriented guide that anyone working in digital health can pick up and use to solve their problems today. Had it been available during my time in the federal government, this would have been a go-to resource when I was building digital health programs.
Ed Ramos
Director, Digital Clinical Trials at Scripps Research and Principal Science Officer at CareEvolution, Inc
With the Covid-19 pandemic, there is a greater emphasis than ever on the use of telehealth and remote patient monitoring, and digital health plays a key role in supporting these efforts. The Playbook will be a key resource, helping drive the effective, safe, and equitable adoption of digital measures in clinical trials, patient care, and public health surveillance.
Priyanka Agarwal
Director of Digital Health at Myokardia
A central message of The Playbook is to develop measures that matter to patients. I believe The Playbook sets the foundation to drive the digital medicine field towards reaching its full potential of impacting meaningful change in a person's lived experience with a disease.
Christine Manta
Research Manager at Elektra Labs
I plan on using The Playbook to train our internal teams and guide our external partners, starting immediately. This resource will be critical to establishing the shared framework that is absolutely necessary for successfully advancing the use of digital clinical measures in clinical trials.
Victor Chan
Digital Health Platform Strategy Lead at Genentech